ABOUT FASTBOATS CANADA.com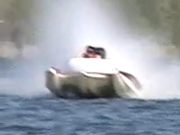 FAST BOAT CANADA.com is not an association, corporation, business, religion, cult or any type of club. There is no formal organization, no voting, no officers, no bosses, no members, no President or Vice President...EVER . We are just a bunch of "FRIENDS" who "think summer" and love fast boats. We gather informally many times thru the spring/summer/fall to do what we love....."TALK AND DRIVE" fast boats...and the occassional time we find a place to stay overnight and party. Many of us go on Road Trips to the U.S.A to hang with friends and watch the Drag Races. We even hang out in the winter to do some bench racing and......well I can't tell you everything....i was sworn to secrecy. We love all kinds of boats and there is no limit to size of boat, nor do you need a fast boat to play with us.

All that is required is an interest in cool boats, kill switch tether and qualified PFD and a good attitude.

WE ENCOURAGE AND PRACTICE SAFE BOATING AND OBEY ALL LAWS WITHIN THE WATERWAYS WE RUN. WE ENFORCE A ZERO TOLERANCE POLICY OF DRINKING ALCOHOL WHILE WE ARE RIDING . BOAT ON TRAILER.....DRINK IN HAND.